A subscriber recently asked me, "Why do you catch more fish than I do? What's your secret?" He said he followed everything in all of my videos, he used the same baits, and he did catch fish. But he noticed that somehow I was able to catch more fish than he did. So we talked it through, and as he told me everything he was doing, I discovered that I simply forgot to reveal one key step in all of my prior videos; the secret ingredient to catching more fish! Well today I'll reveal that forgotten key step, and I'll show you that you can still catch lot's of fish without it! Don't believe me? You will after you watch this video! Let's go see what we can catch!
The Backstory
I filmed this video in one day about a week after I had the conversation with the subscriber that I discuss in the video. I really do appreciate when my subscribers reach out and ask me questions as it helps me improve my content! So thank you and I hope you personally enjoy this video!
Interestingly, this is the first time I used this bait on the channel as well. It's a MirrOLure Mirrodine 17MR-18 and as you can tell it really works well in dark water! The pattern is simple, twitch, twitch, pause,…repeat. The secret is in the pause. When you watch the video closely, you'll notice that all five fish bit the lure on the pause!
As for the website I showed in the video, it's a good one for tides. It's called, Tides4Fishing – here's the link to the Smith Creek for the Ormond Beach/Flagler Beach marsh system where this was filmed. If you scroll down, like you see in the video, you'll see the Tidal Coefficient value that is discussed.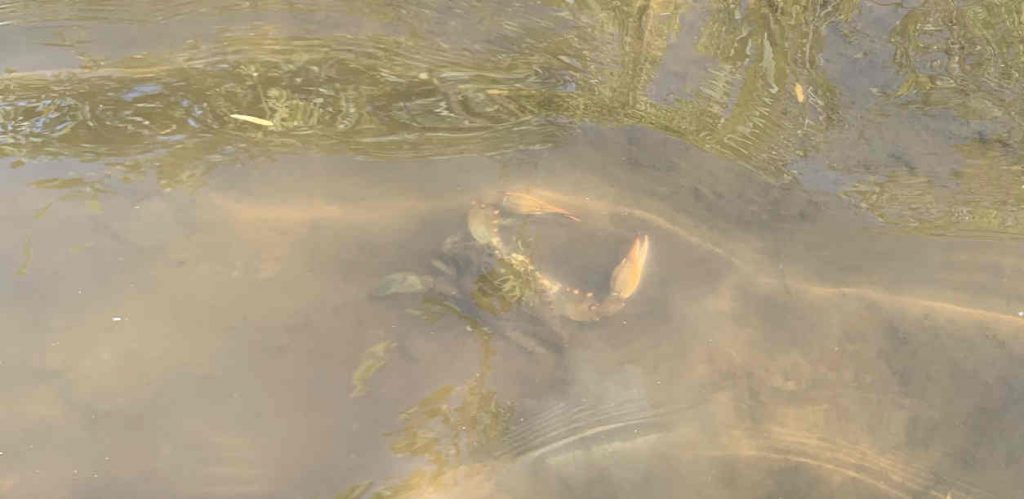 Oh, and I ran into this little guy out there too! There's so much wildlife in the marsh.
Tight lines,
~Kayak Fishing Addict